Head of the Harbor
Oil on Arches Oils Paper
11 x 9.5
SOLD
Slack Tide
12 x 9 oil on linen 2017
SOLD
Dead Low Tide
An acrylic painting on panel 25 1/2 x 21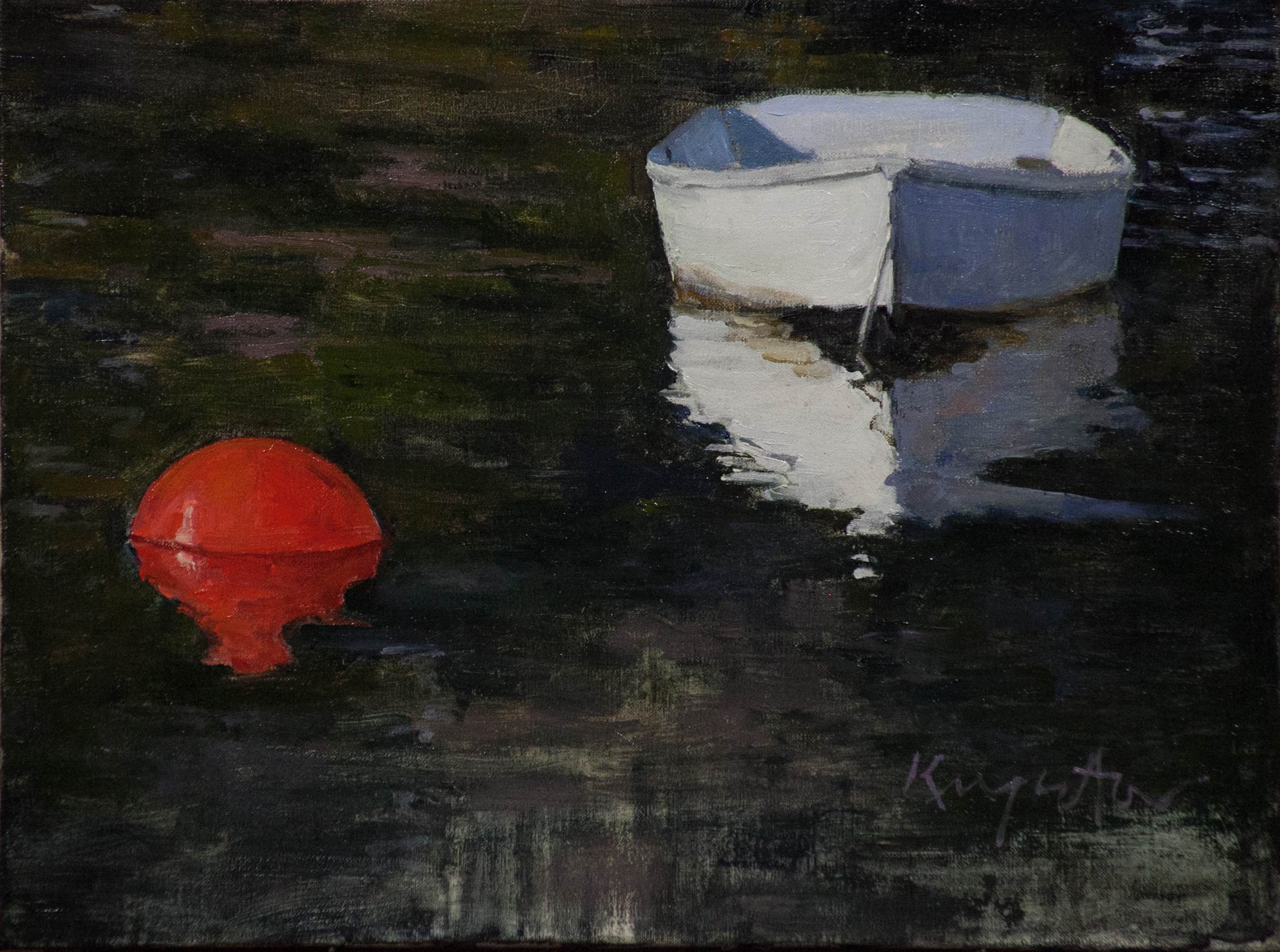 A Spot of Red
A lobsterman's tender waiting his return at New Harbor Maine.
12 x 9 Oil on linen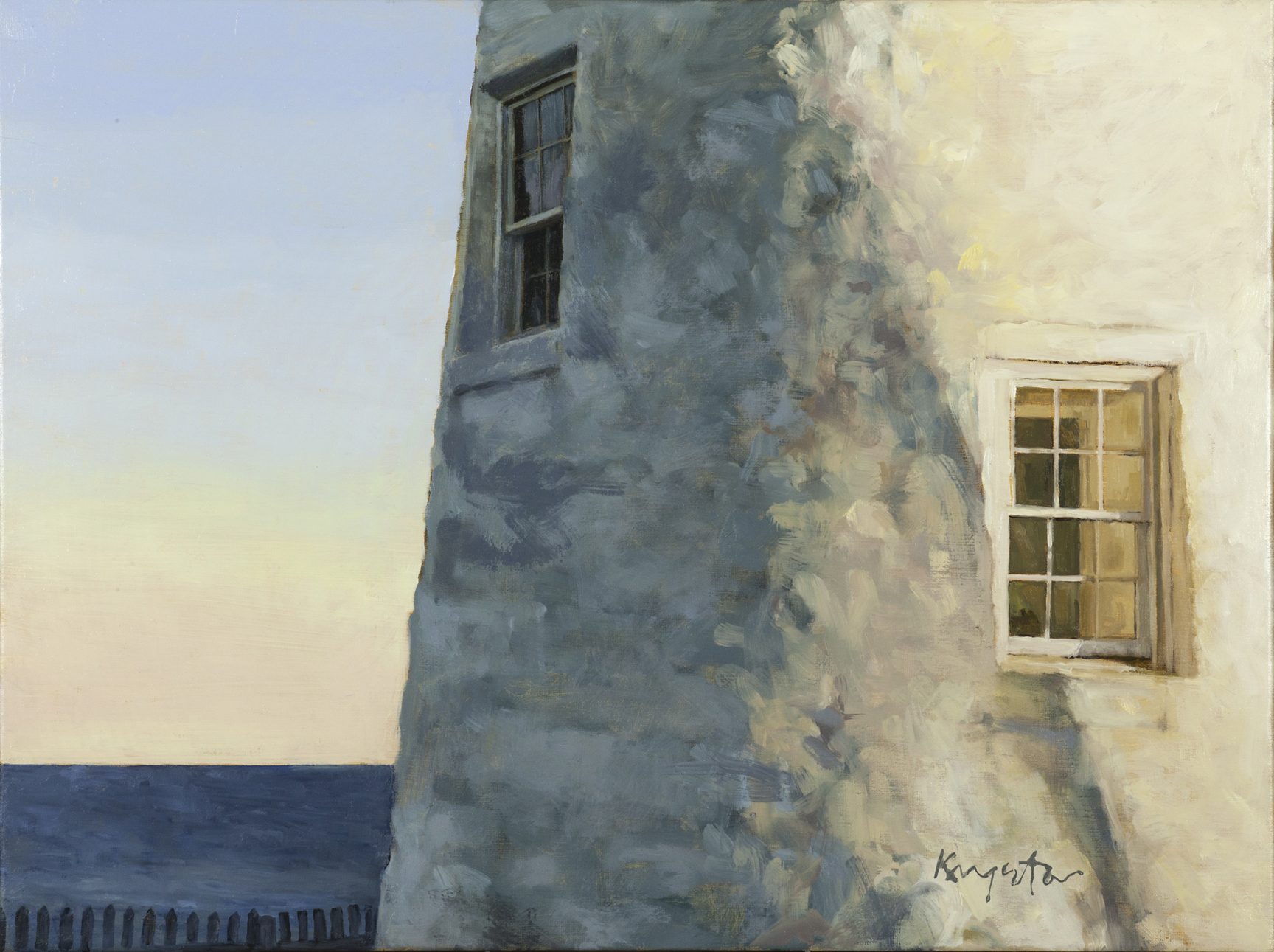 Pemaquid Light
Pemaquid Point Maine
24 x 18 oil on canvas. The last gimme of sun floods a window on this lighthouse at the end of the world.
The Barn Clock
I'd read that back in Victorian times they would hang gam birds by their feet until the fell off. Then they'd cook it. egg. The wreath frame behind the bird just happened to be there when I set this up in my barn. I was thinking of the hanging process as a measure of time but as I painted it the wreath frame looked like the numbers on the face of a clock.
18 x 24 Oil on linen
Jim Higgins
Oil on linen 11 x 14
Collection of James Higgins
Moose
18 x. 12 oil on linen panel 2018
This is a Cow
Acrylic on canvas 27 x 18
Framed
Trout the Dog
Our 2 year old Decoverly English Setter
Oil on Linen 14 x 11
Patch
Our 4 year old Decoverly English Setter
Oil on linen 10 x 8
OP
Bridget Bodine's champion Lab
Oil on linen
Spenser and Bailey
Oil on canvas 18 x 24 2006
Personal collection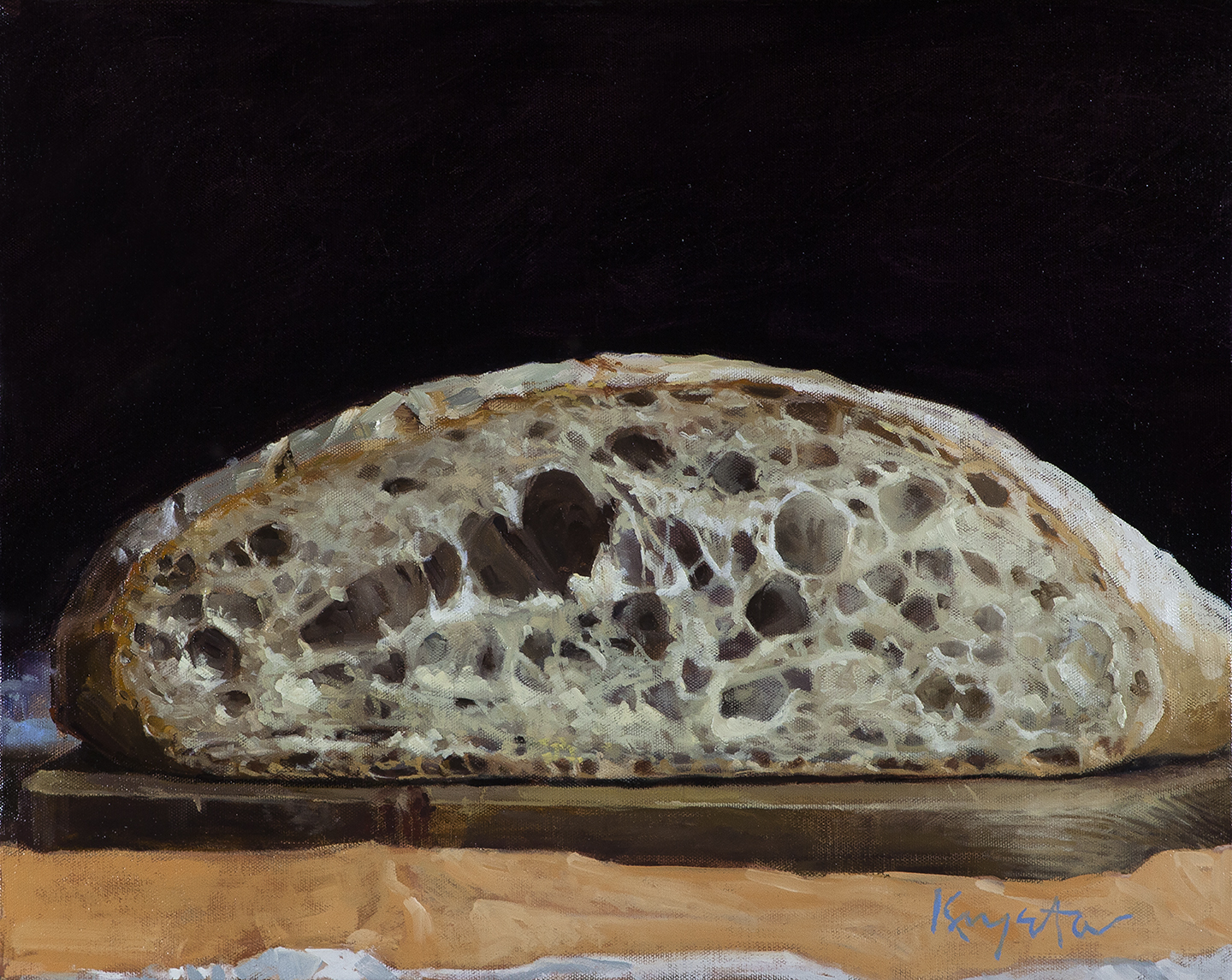 Rustic Loaf
Oil on canvas 20 x 16
A Beach Lake Bakery Rustic Loaf. The best bread ever. This piece was done for a Wayne County Arts Alliance fund raiser. The theme is texture. About 25 - 35 artist each do a piece on the theme and are auctioned off.
Fund Raiser September 13, 2014
Oh Boy Pie!
Apples fallen out of a copper pail. What the hell is going on here. A good painting that works well. Good realism, composition and color.
Oil on linen 24 x 16
It's Apples and Onions
A studio for how I might approach painting and onion.
12 x 9 Oil on canvas board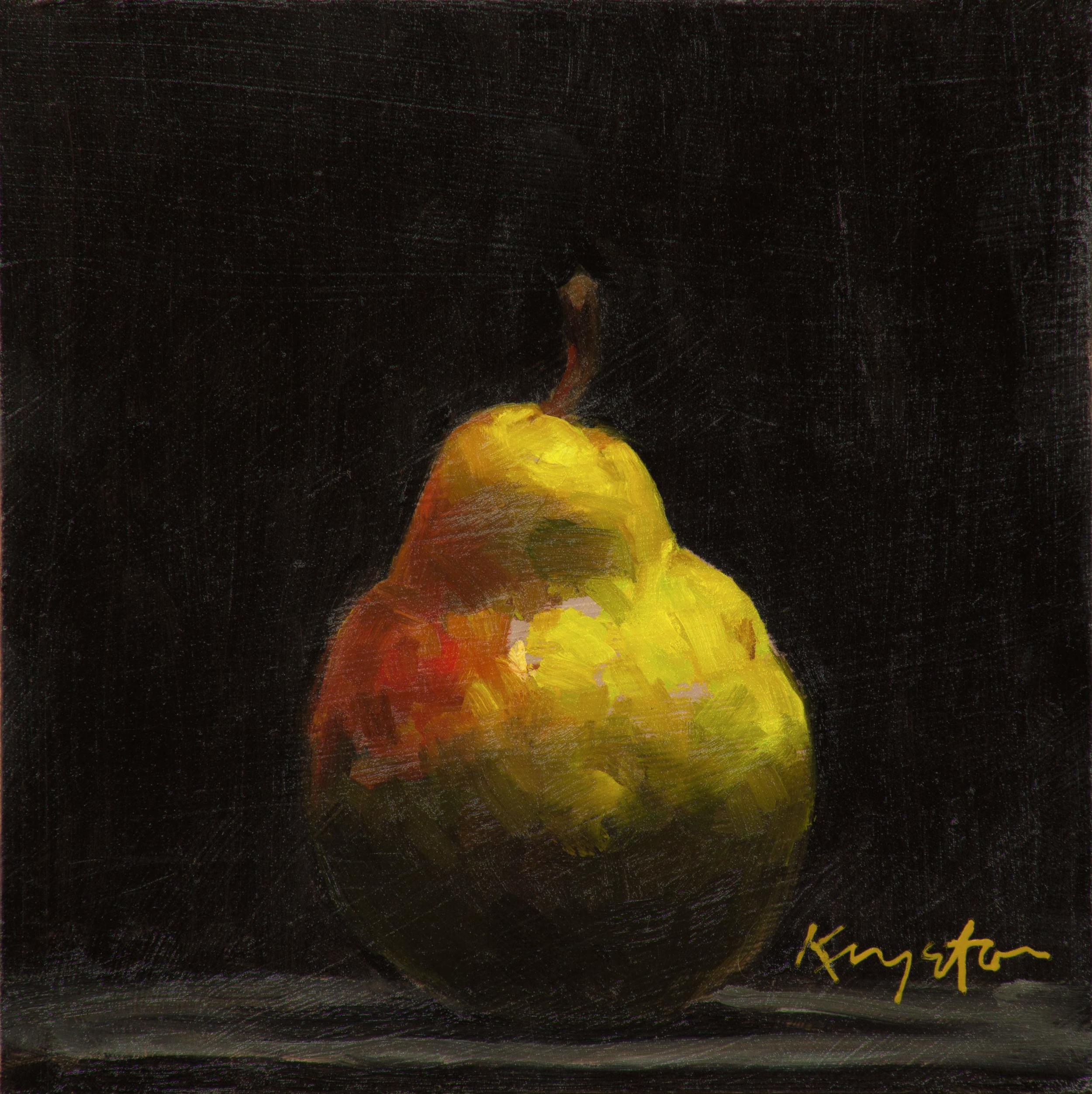 Pear Minus 1
6 x6 oil on panel.
The first in a series of 'kitchen art' painting.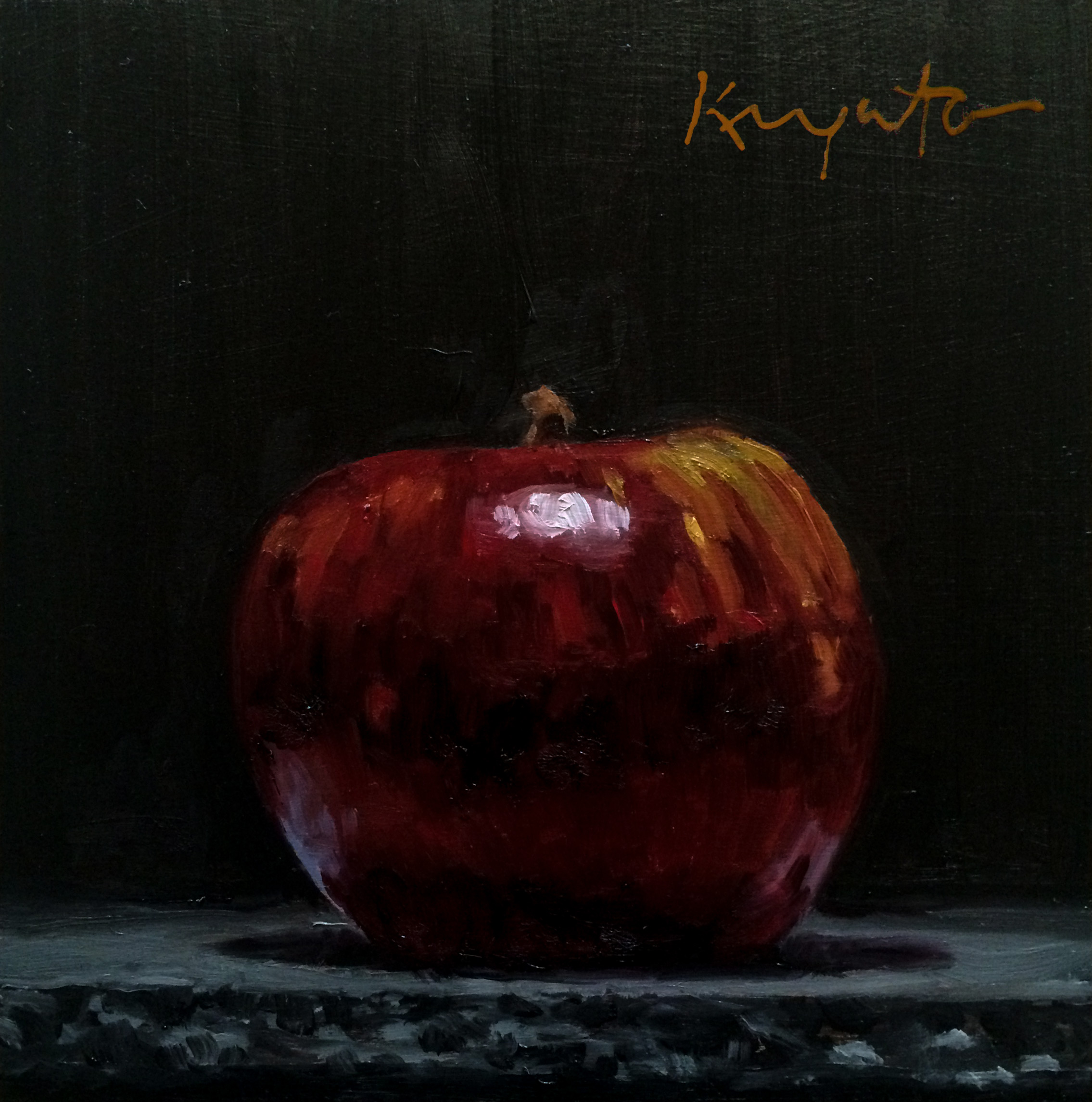 Winter Apple
6 x 6 0il on panel.
A dimly lit apple on shale stone.
One of the 'kitchen art' series..
SOLD
Golden and Delicious
6 x 6 oil on panel. A Golden Delicious apple sits on an old fruit crate.
SOLD
Fat Granny
6 x 6 oil on panel.
One piece in a series of alla prima paintings.
SOLD
Blue
6 x6 oil on panel. Blue egg on Bluestone. Another piece of 'kitchen art'. Our friend Linda's chickens lay pastel eggs.
SOLD
Jeff & Linda's Acorn Squash
Stilton Wedge
This wedge of Stilton cheese tasted as good as it looks. Good in sales, on burgers and with crackers and fruit. Love these little food paintings. I get to eat what I paint.
6 x 6 oil on panel
Sold
Just Enough for Pie
Wild apples spill from an old coal pail
36 x 24 oil on linen
Apple with a Blue Border
6 x 6 oil on panel 2017
SOLD
You Say Tomato
The first of this summers tomato crop.
9 x 12 oil on panel 2017
Two 'fer
30 x 40 oil on canvas 2018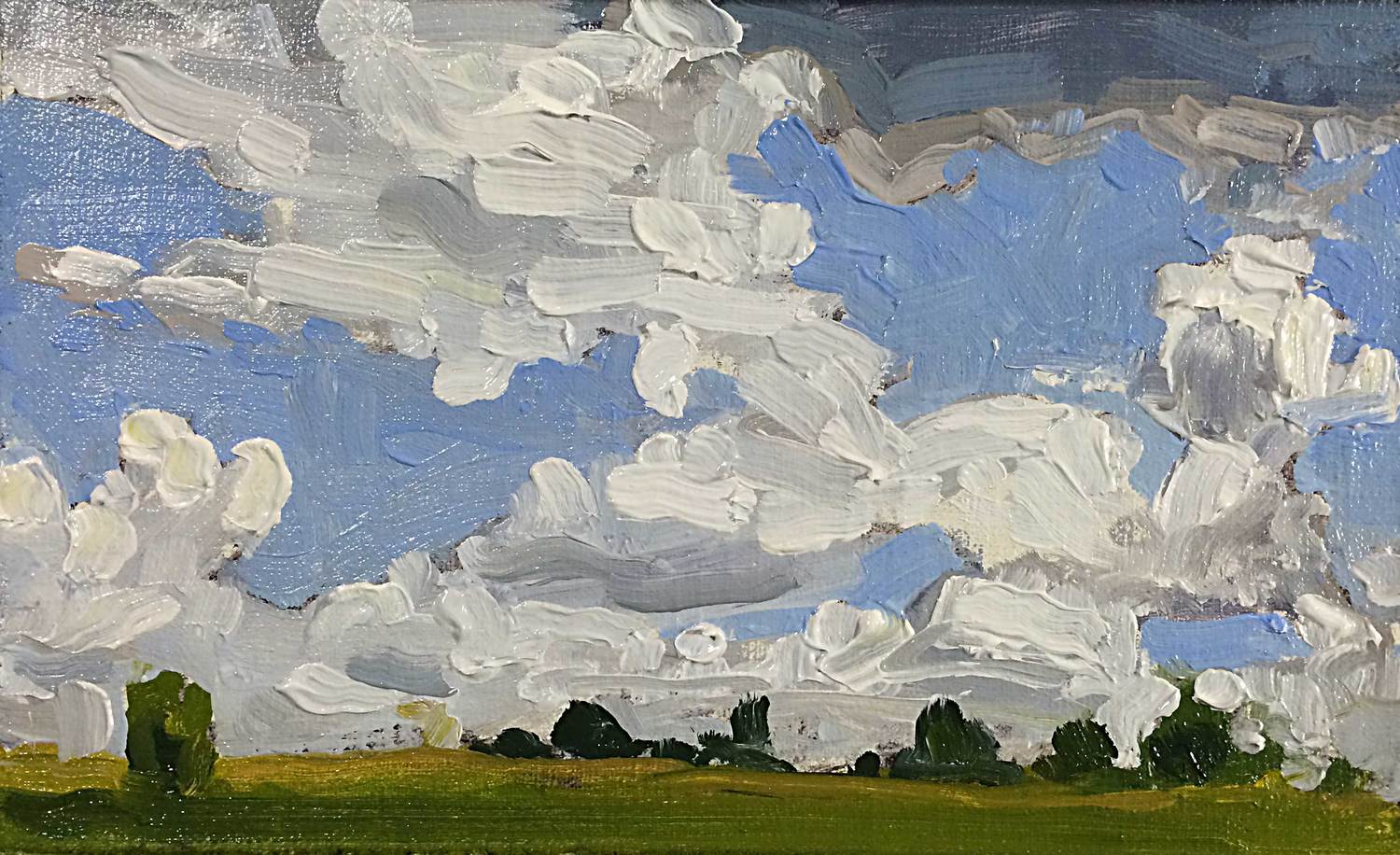 Clouds Over Yasgars
A little painting 6 x 4 oil on panel
SOLD
Big Red Barn
A study for a larger painting
)il on Raphael linen 8 x 22 mounted on board
Ex ter min ate!
9 x 12 oil on canvas
The Dallek Tree in my woods
Before the Dark
The Delaware River above Skinner's Falls
20 x 26 oil in linen
Skinner's Falls in Winter
River Church
An 'alla prima' attempt that I like very much.
16 x 20 oil on linen 2017
Pillars of Hercules
10 x 8 oil on gessoed paper 2018
Along the Road
12 x 16 oil on linen panel
From There to the Catskills
9 x 24 oil on linen panel 2018